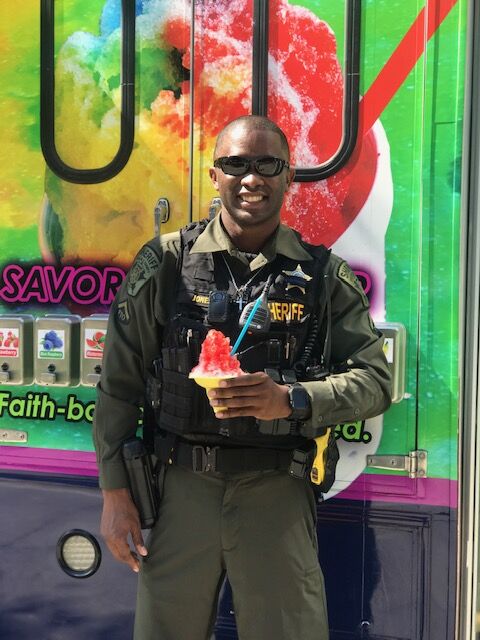 About Crave Dessert Truck
Crave dessert truck that is dedicated to you!
"Experience the joy and excitement that only a refreshing shaved ice can bring! As an Executive Chef with years of experience in fine dining, retirement communities, and country clubs, I always put family first. When COVID hit, I took the opportunity to recharge and reflect on my time with my wife and son. During a particularly hot day, we stumbled upon a local shaved ice shop and shared in the pure delight of every icy bite. Watching my son's face light up with excitement was a moment I'll never forget. That's when I knew I wanted to bring that same fun and joy to everyone through Crave Dessert Truck.
We specialize in catering all types of events, from birthday parties to corporate events, pool parties and everything in between. Our menu includes not only shaved ice, but also novelty ice cream, fresh baked goods, and specialized catering options to suit any occasion. We want to make your special event truly memorable, and we're passionate about delivering the highest quality treats and service to every customer.
Let us bring the fun to you and create an unforgettable experience for all. Contact us today to book your event and taste the difference with Crave Dessert Truck!"
We are locally owned and operated. We are a true small business here in DFW.
Looking for an affordable option for your child's birthday celebration? Home of the $50 CRAVE Birthday Bash! Reserve today.